Tips For Online Learning
And so it begins! A new semester has kicked off and we're all tuning in from home. It's a different learning experience than we're used to, so we figured some resources and tips might be helpful to start things on the right track! Shout out to Seneca College's Instagram account for inspiring this post! They answered student Q's on their Insta Stories and this post felt like a perfect follow-up.
1. Plan Out Your Semester
Whether it's on your planner, your phone, or a series of post it notes, make sure you look at your syllabus and note down all the important dates. Create a system that will help you remember deadlines and plan other events in your life such as birthdays or anniversaries accordingly. There is nothing worse than learning you have an assignment to do, the day before it's due. Setting deadlines and having a notification system will eliminate this.
Our Favourite Planning Apps
2. Work With a Clean and Organized Desktop
With the virtual learning experience, we will be spending more time on our laptop than usual. It only makes sense then, to keep it organized. You may have several courses, with important documents to reference. How many times have you just left them sitting on the desktop? Sometimes we forget, and download the same file twice. Other times we find that random meme in the midst of all our coursework - how did that even get there? Eventually your desktop looks like the equivalent of a heap of unsorted paperwork. This will only overwhelm you and distract you from working efficiently. Our suggestion is to create a system of organization on your desktop right from the start. Just Marie Kondo the heck out of it.
Marie Kondoing Your Desktop
Colour Code Your Files
Easier to Find Them Later
Avoid Too Many Windows
Close Tabs Once You're Done
When you're working or learning from home, it's easy to remain on the bed for the entire day with your laptop on your lap. Isn't that why it's called a 'lap' top? That is an excellent argument, but if you want to be efficient, it's important to have an efficient workspace. Working on your bed or a plush couch, might sound appealing, but it might serve to make you lazy and lose focus. Your workspace reflects your state of mind, so if you're slouching, your mind isn't ready to work. It's important to be comfortable but ensure your mind knows to work. We suggest a solid surface, like a desk or dining table.
Some Workspace Inspiration
Have a Well Lit Desk
It will make things bright, and help open up your mind. We recommend finding a spot by the window!
Don't Be Afraid to Personalize
Having things you like around you will boost your mood and make you work more efficiently.
Declutter and Organize
We all have 190291 devices we need. That's okay! Just allocate space for them and keep things neat.
Spending the day in your pyjamas or onesie sounds like an excellent idea. We can't deny that! However, with the virtual experience, it's easy to get sucked into a spiral of laziness. This is because there's no solid distinction between work and home. The best way to avoid this, is to go about your daily routine as if you were going to campus. Wake up, shower, dress up, eat breakfast, grab coffee and get ready for class. If you wouldn't go to campus in PJs everyday, you should avoid doing it virtually too. We might not be able to see you on that Zoom call, but the important thing is to feel good.  When we say 'suit up', we mean it!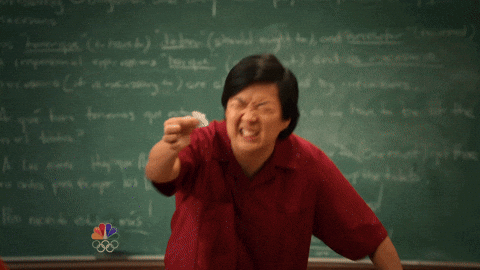 When there's no clear division between work-time and me-time, it's easy to lose track of things and get sucked into a vortex of procrastination, guilt or overworking yourself. The easiest way to get around this, is to break your work down. You know your schedules, you've looked at your assignments and you've got your deadlines written down. So, before the day begins break down your work. Take a big assignment, divide it into manageable parts, and set small goals for each day. Once you've completed your work goals, stop working and move on to something else. This way your work gets done, and you don't feel overwhelmed.
6. Always Keep on Top of Things
Given that the nature of this semester is a bit different, it's important to keep on top of things that can be a bit more fluid than usual. You won't have in-person classes, and chances are you could miss an important change to a deadline or lecture. You may be armed with your planner, but make sure you plan for the last minute changes that could throw off your schedule if left unchecked.
Blackboard
Check for new assignments or changes to syllabus.
Your Email
This is likely how your profs will communicate with you. Make sure you set up notifications and check your email regularly.
Your Calendar
Don't rely on notifications, keep an eye on those due dates.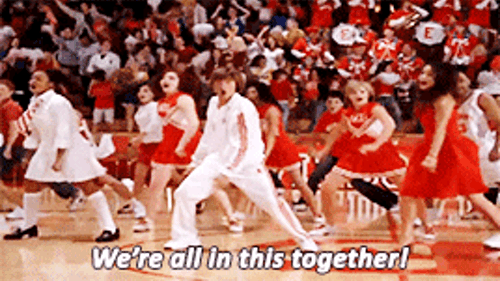 7. Communicate with Classmates
Just because you're in quarantine, doesn't mean you have to isolate yourself. It's a good idea to keep in touch with classmates virtually to discuss classes, talk about deadlines, ask questions about assignments or collaborate on group projects. You and your classmates should find a method that works best for everyone in your class and implement it. This way, no one gets left out. You also don't JUST have to talk academics. Don't be afraid to have some fun! Go a little off topic and take a tangent every now and then. It's important to feel that sense of community, especially now.
Free Collab Tools (Other Than WhatsApp)
8. Get Involved in Campus Life
The campus itself might be closed, but clubs and organizations are coming up with innovative ways to keep students engaged within the Seneca community. It's more important than ever to find something you enjoy and participate - if you involve yourself with campus activities, it brings you that much closer to a regular college experience. Besides, there are always some pretty entertaining events that will let you interact with your fellow Senecans. Be sure to keep track of what's happening so you can make the most of this experience!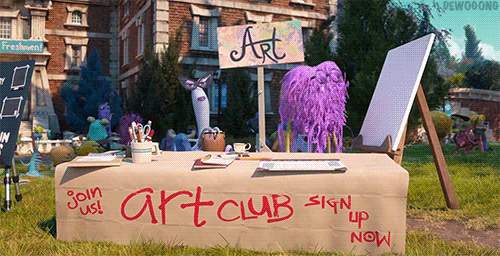 Where to Find Clubs/Events on Campus
There is no doubt that this is a difficult time for all of us. We all have different responsibilities and cope with the stress of what's happening differently. It's okay to feel overwhelmed, confused or even helpless in the current situation. What's important, is that you reach out and ask for help. There are many resources available for you. Talking with the right people will help alleviate some of your concerns, all you have to do is ask!
Resources Available to You
Your Professors
They're only an email away and are more than happy to help you succeed!
10. Take Care of Yourself
In the whirlwind of activity that is sure to accompany the start of a new semester, it's easy to get caught up in work and neglect yourself, especially when there is no clear work/life boundary. It's important to still maintain a healthy work-life balance. Make sure you're making your mental and physical health a priority!
Take Frequent Breaks
Don't overwhelm your brain - it needs rest!
Eat Well
Don't Skip Meals! Make Sure You Remember to Eat Well Three Times a Day - And Snack!
Get Adequate Rest
Get a good night's sleep - your brain needs it!
We know this semester is going to be a unique experience for everyone. We all cope with change differently. What's important however, is that we understand ourselves, and plan the next few months accordingly! Please reach out to us on our social platforms @senecamedia to share any tips you may have!